Places in Botswana:
Botswana
Northern Botswana (Okavango Delta | Moremi Reserve | Jao Reserve | Chiefs Island) | Okavango Panhandle (Chobe National Park | Chobe River)
Central Botswana (Kalahari Desert | Central Kalahari Game Reserve) (Tuli Block | Mashatu Game Reserve) (Makgadikgadi Pans | Nxai Pan National Park | Makgadikgadi National Park) | Maun
Chobe : Kasane (Savuti | Linyanti Wildlife Reserve) (Linyanti Reserve | Selinda Reserve)
Ngamiland (Okavango Delta | Moremi Reserve | Chiefs Island | Jao Reserve | Kwara Concession | Vumbura Concession | Shinde Island | Xugana Island)
Linyanti
North Eastern Botswana : Kwando Concession

Nxai Pan Camp offers comfortable accommodation that is in stark contrast to the arid surroundings of the Makgadikgadi Pans and Central Kalahari
The personalised service and unique style of this secluded Okavango Panhandle lodge showcases the Okavango Delta's renowned beauty and astonishing birdlife
Oddballs' area has abundant game and Elephant, Buffalo, Lion, Leopard, Crocodile and Hippopotamus are regularly encountered. Oddballs' is situated on the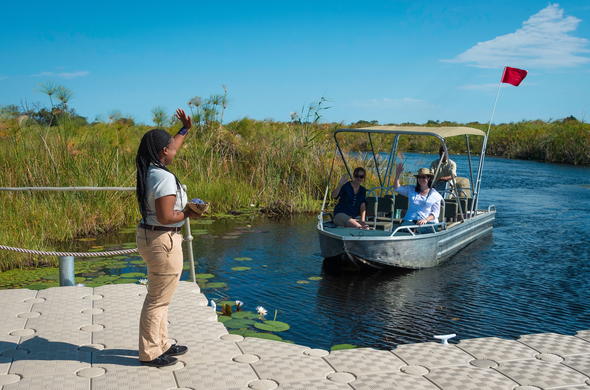 This 5 day Classic Fly-in Okavango Floodplains Safari tour in Botswana is a combination of some of the most dramatic landscapes and wildlife interactions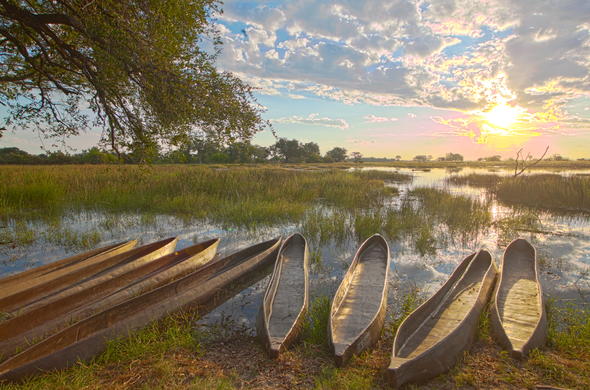 This 5 day Classic Fly-in Okavango Getaway Package takes you into the heart of the Okavango Delta, offering you the chance to see the amazing wildlife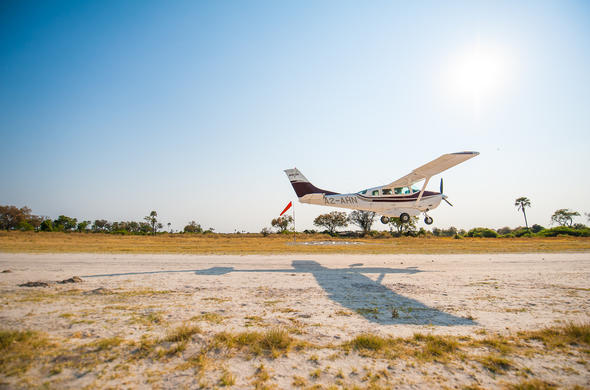 The 3 day Classic Fly-in Wilderness Safari Package takes you on a spectacular tour of the northern Okavango Delta, providing an exciting Botswana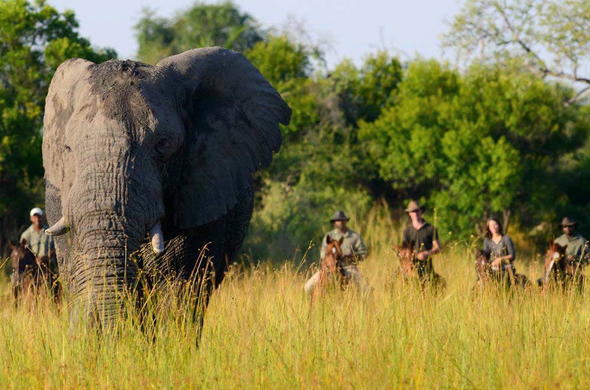 The 4 day Classic Fly-in Okavango Horseback Safari package takes you on a on a thrilling ride among the wildlife across the floodplains of the Okavango
Camp Okuti is a small and private camp catering for a maximum of 20 guests. Botswana accommodation is in insect-proofed thatched chalets with en-suite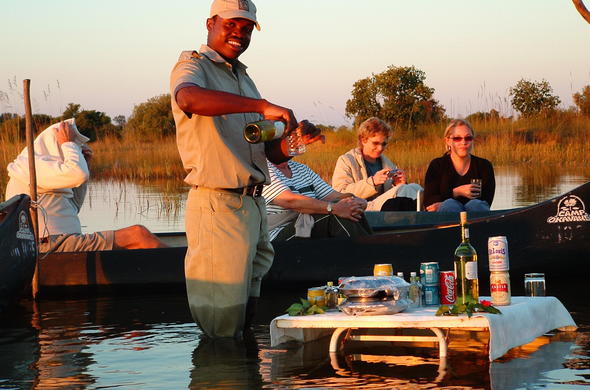 The 3 day Classic Fly-in Original Okavango Package takes you into the Okavango Delta for a truly unique experience, completely surrounded by permanent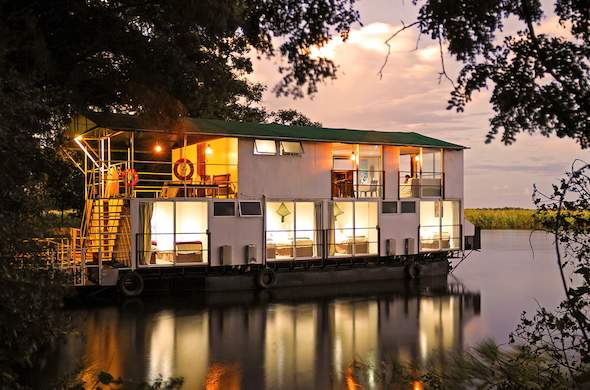 This 4 day Panhandle Meander Safari Package showcases a virtually unknown but dramatic part of the Okavango water system in a unique way, where cruising the channels in a houseboat
Planet Baobab is a traditionally styled mud Kalanga and Bushmen grass hut village. Activities include tracking the elusive Elephant, visiting stone tool
Pom Pom is a luxury camp in a remote site of the inner delta. Pom Pom Camp is designed for the wildlife enthusiast, the photographer and those who wish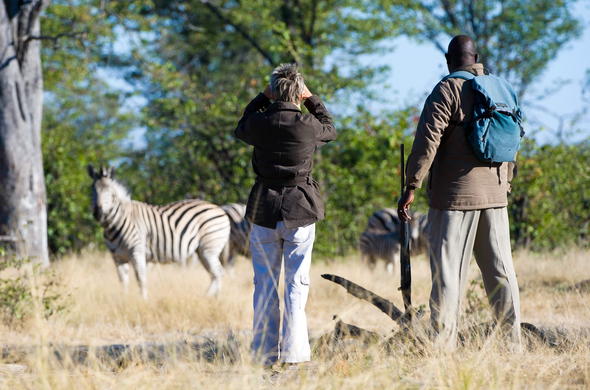 This 4 day Fly-in Classic Linyanti Wilderness package takes you to the source of the Savuti Channel in the western area of Linyanti which abounds with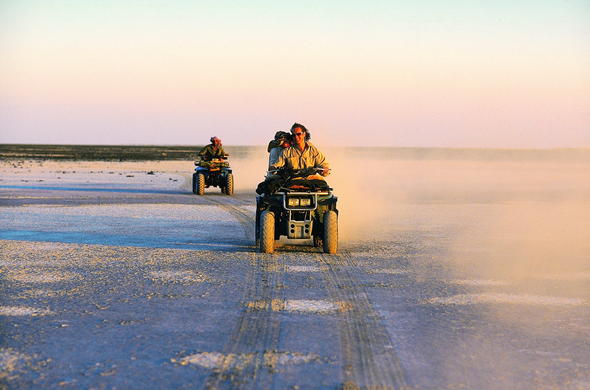 Enjoy an amazing 6 Day Quadbike Adventure in Makgadikgadi Pans, Botswana. Stay at Jack's Camp and Kubu Island where you can explore unique scenery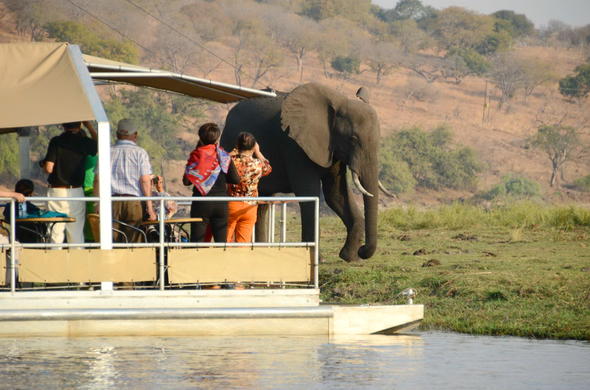 This 4 Day Classic Fly-in Chobe, Africa Island Package offers an island oasis in one of the most beautiful corners of Africa where 2 legendary rivers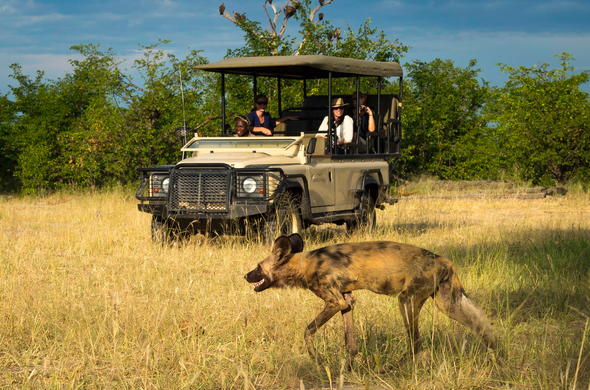 This 3 day Premier Fly-in Linyanti Retreat of Kings Safari Package provides you with a romantic escape to the dramatic wildlife areas of the Linyanti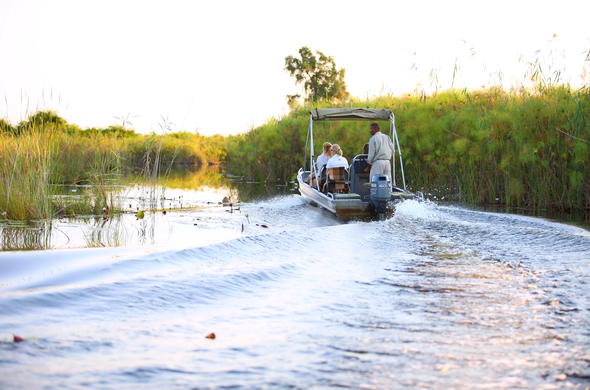 The 3 day Deluxe Fly-in Okavango package is ideal for couples and is based on a stay in a private concession on the South Western floodplains and offers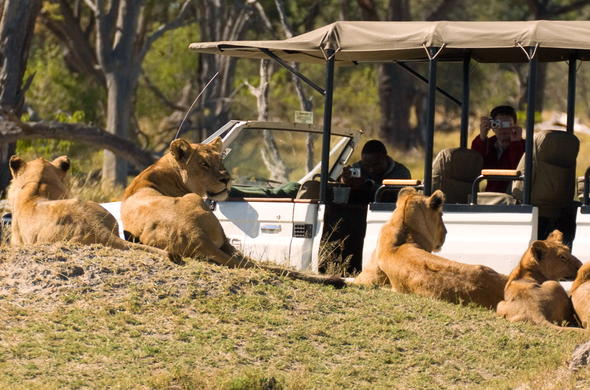 The 5 day Fly-in Classic Romance Okavango and Moremi Package is ideal for honeymooners and couples looking for a romantic escape in the picturesque heart
Royal Tree Lodge is a small lodge in Botswana ideally situated away from the bustle capital of Maun, perfect for the more discerning traveller, on his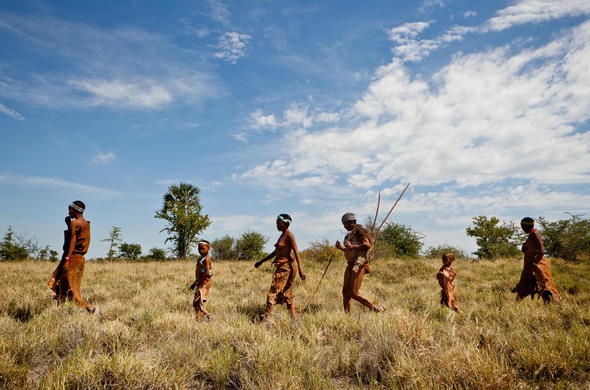 This 3 day Classic Cultural Experience package to Deception Valley, takes you into an oasis in the Central Kalahari - home to a wide variety of wildlife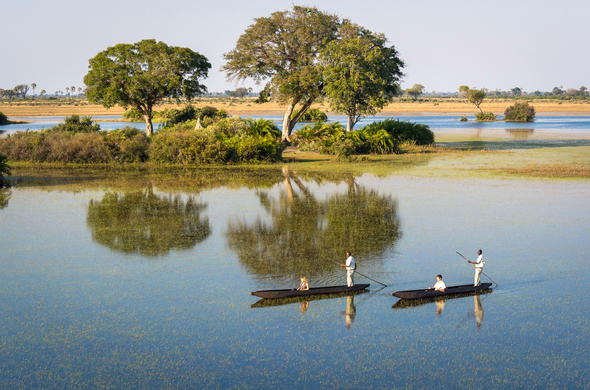 This 5 day Salt Pans and Delta Classic Fly-in Makgadikgadi & Okavango Wilderness tour combines 2 of Botswana's legendary wilderness areas to provide a
San Camp is unique in that it is the only permanent camp to offer a chance to explore and understand the Kalahari. The concession
Sango Safari Camp in Botswana's Moremi Game Reserve accommodates guests in secluded tents and offers superb game viewing safaris
Savute Elephant Camp is located on the Savute Channel in Chobe National Park, which is in the rugged, semi-arid wilderness region of far northern Botswana..
The world acclaimed game viewing of Savute is an experience not to be missed. The summer rains bring a feast for Lion, Hyena and Cheetah as thousands

Page: 5 of 7