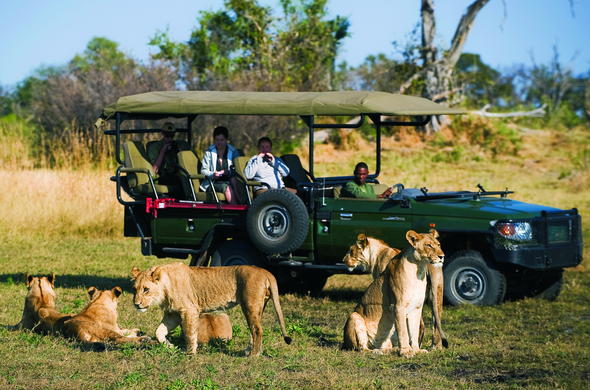 This 3 day Premier Fly-in Secret Selinda in Linyanti Wilderness Package allows you to discover a pristine and forgotten area of Africa that offers some of the world's best game viewing. This Botswana safari package includes flights ex/to Johannesburg without set departure dates.
Accommodation: Premier spacious tents with lounge, en-suite bathroom and an outdoor shower
Activities: Day and night drives, nature walks
Destinations: Maun, Selinda - Linyanti
Seasonal: All year, best time from June - October
Premier Fly-in Secret Selinda in Linyanti Wilderness
The 3 day Premier Fly-in Secret Selinda in the Linyanti Wilderness Package allows you to enjoy a fantastic safari in the remote Linyanti region of Botswana that abounds with African wildlife. Enjoy exciting game drives that allow you to see animals such as Lechwe, Buffalo and Zebra as well as many predators, including Cheetah, Lion, Hyena and rare Wild Dogs.
Head out on night game drives which allow you to see nocturnal animals such as Leopards, Aardwolves and Aardvarks. The Linyanti also attracts some of the largest Elephant populations in the world during the winter months, when herds that number in their thousands gather around the life giving waters of the Linyanti River.
You'll also be able to go on guided bush walks which are a great opportunity to see the regions smaller inhabitants as well as the abundant birdlife with over 300 species present. Avid twitchers should look out for raptors such as Wahlberg and Steppe Eagles, Carmine Bee Eaters and Narina Trogons.
Day 1: Johannesburg - Maun - Linyanti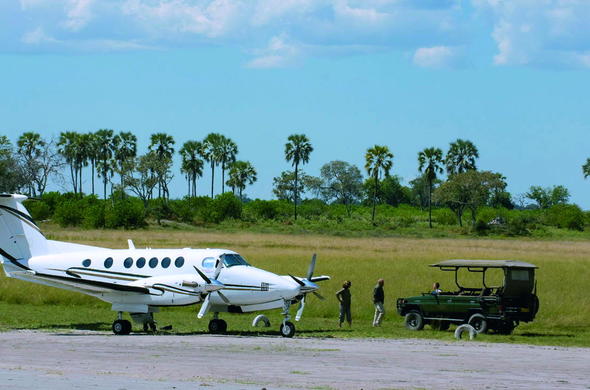 On the first day of your 3 day Premier Fly-In Secret Selinda in the Linyanti Wilderness, you will catch a flight from Johannesburg to Maun from where you will be transferred by light aircraft to your lodge in the Northern part of Botswana. This is where you'll spend the next 2 nights of your Botswana holiday. You will arrive in time to relax and enjoy refreshments before heading out on a game drive to explore the area. You'll stop off in the middle of the bush to watch the spectacular African sunset before heading back to the bush camp and savouring a delicious dinner out on the deck.
Day 2: Linyanti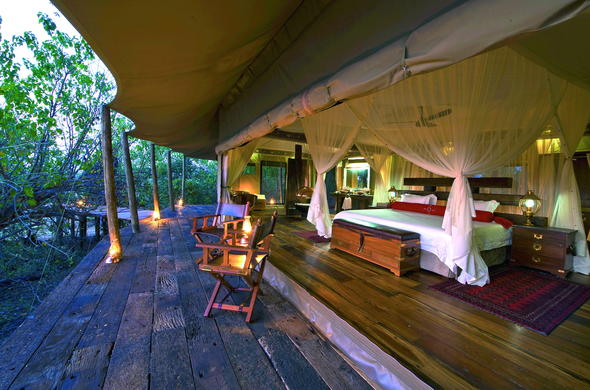 You will have an early morning wake-up call followed by a light breakfast and your morning game drive. The activities are flexible and guests can choose whether they would like to go on a game drive or a guided bush walk. These are led by experienced professional guides in custom-built 4x4 Toyota Land Cruisers.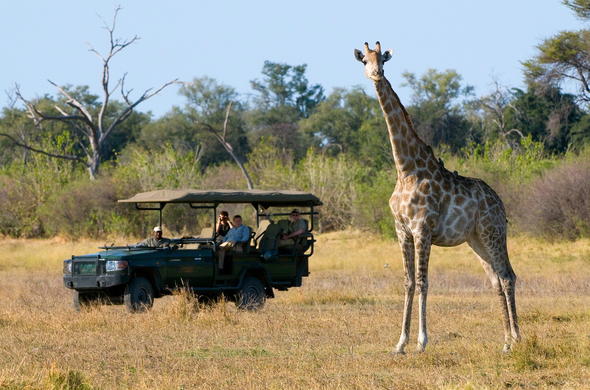 Short guided nature walks from camp are encouraged, to introduce guests to some of Africa's less prominent wildlife such as Vervet Monkeys and Warthogs. You will learn how to track animals and read the signs in the bush. These walks are also a good opportunity to see many of the regions species of birds. You'll return to the bush camp for brunch and some relaxation time before your afternoon game drive. This activity will continue into the evening to give you the chance to see some of the nocturnal animals, such as Genets and Serval.
Day 3: Linyanti - Maun - Johannesburg
The last day of your 3 day Premier Fly-In Secret Selinda in the Linyanti Wilderness will start with an early wake-up call followed by the ritual of tea and coffee. Then you'll head out on one last game drive to see what animals you can find.
After your return and breakfast, you will be transferred to the airstrip before your light aircraft flight takes you back to Maun. From here you will catch your connecting flight to Johannesburg O.R. Tambo International Airport.
Rates & Prices
This calculation is based on a 3 day Premier Linyanti Package for 2 guests all inclusive of: accommodation, all meals, game viewing activities and scheduled flights ex/to Johannesburg O.R. Tambo International Airport. This Botswana premier tour package can be also combined with a stay in the Okavango Delta and the Central Kalahari.
Included
Return flights Johannesburg per schedule departure
Light aircraft flight ex/to Maun
2 night's accommodation
All meals and drinks (exception premium brands, imported wines, champagne, spirits and liqueurs)
Laundry service
Scheduled camp activities
Landing fee and departure tax light aircraft
Not included
Flight tax and departure tax
Premium brands, imported wines, champagne, spirits and liqueurs