© Elephants in the dry Savute summer. Lee Kemp
The air is thick in discomfort and creatures, worn out from this season of suffering, seek out barely-existent shade. The choking dust scent, mingled with heat, hangs on the mood and your whole being yearns for a release from this soul-destroying affair.For a while now itinerant clouds have passed by but are quickly swallowed by the by the time of the season.
Then on a day the signs of retaliation creep above the horizon, spectacular in their first appearance. They grow into a formidable looking force, but the time fights them back and they pass as mere onlookers on the drama below them.

But then one day there is expectation at the sight of the assembling army as the large thunderheads begin to roll across the sky. But this has been a terrifying season and the clouds are repelled again by the heat, cowering away into broken masses of white and grey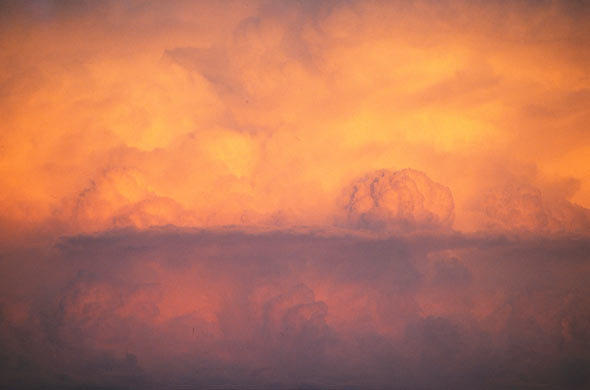 The clouds explode with the setting sun into spectacular colours of red and pink, flirting, teasing after the rejection. And then the barely discernible breeze carries the scent of a distant spilling, driving the senses deeper into frustration.But the breeze is soothing, tempering the emotions and you forgive her for turning away and not fighting for you, and your yearning for her intensifies. And you lie awake at night thinking of her, and your whole being aches for her.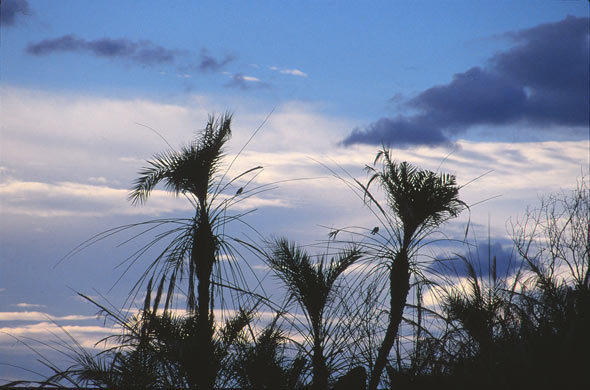 And then on a day she comes to youShe surrenders herself to you in the breath of the wind and the noise of the thunder, and you throw your arms out at her, wildly groping at her, uncertainty in the dramatic release, but suddenly she pulls away with barely a caress .....
and moves away towards the horizon .....
but your senses are alive for she has shown a wanting.She may come to you during the night, throwing all her pent up frustrations at you, pulling you into her uncontrollable passion, noise and light lifting you to unknown pleasures, before she moves away into the distance. The air is thick with her earthy scent and the relief you feel from her unbridled passion comforts you in the dark hours.
You can follow her path by the rumbling thunder towards the distant horizon - and you lie awake, contented, knowing that she will return for the affair that is the changing season has been consummated.In the new day her scent fills the air, overwhelming, and your senses are alive, vibrant. The earth carries her scent and your being embraces the time. She may return that same day, in a wild noise of passion but this time the senses are open to her and you revel in her presence .....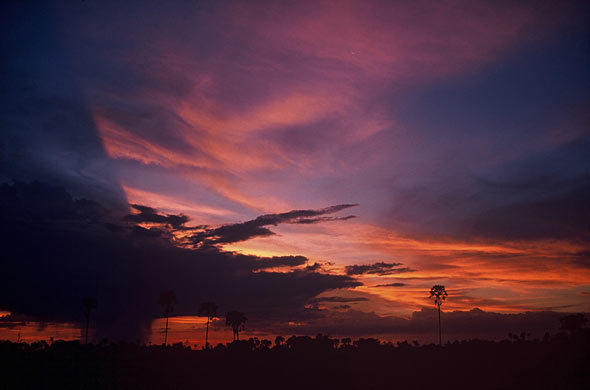 And the time is beautiful
by Leigh Kemp