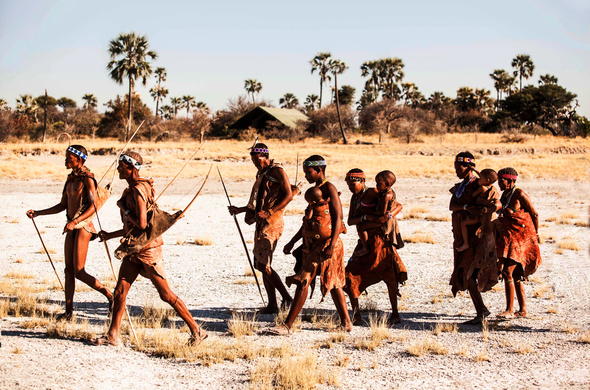 Jack's Camp is located on the edge of the rugged Makgadikgadi Pans in Northern Botswana.
Jack's Camp is situated on the edge of the vast yet spectacular Makgadikgadi Salt Pans, Botswana. These salt pans are situated in the harsh Kalahari of Central North Botswana. Jack's Camp can be easily accessed by road and air transfers.
The Makgadikgadi was originally one of the world's largest super-lakes before drying up thousands of years ago. The lake was formed about 5 to 7 million years ago and dried up as a result of the continuing shift in the earth's crust.
Maun is the closest town to Jack's Camp which can easily be reached by a direct flight from Cape Town or Johannesburg. From Maun a smaller light aircraft will fly you to Jack's Camp.